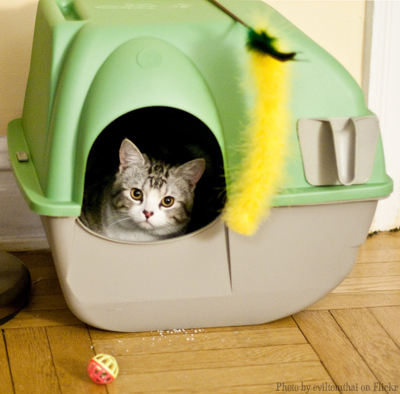 Don't have time to clean up after your kitty? Or just sick of dealing with the mess? Let us relieve some of your daily stresses with our Kitty Litter Clean-up and Box Exchange Services! Essentially, you need do nothing. We supply the litter box, litter, and liners.
How it works:
Leave your used litter box(es) in a designated area on your service day.
We drop by and exchange the used litter box with a fresh and clean one that's ready to rock 'n roll!
At our first visit, we will leave you an extra litter box at no charge so your kitty always has a place to go.
Kitty Litter Clean-Up and Box Exchange Rates
$10 per visit
+$5 per additional litter box, per visit
+$15 fee for lost or damaged litter boxes
Litter box remains property of Doggie Doos and Don'ts and must be returned when service is discontinued to avoid additional fees.